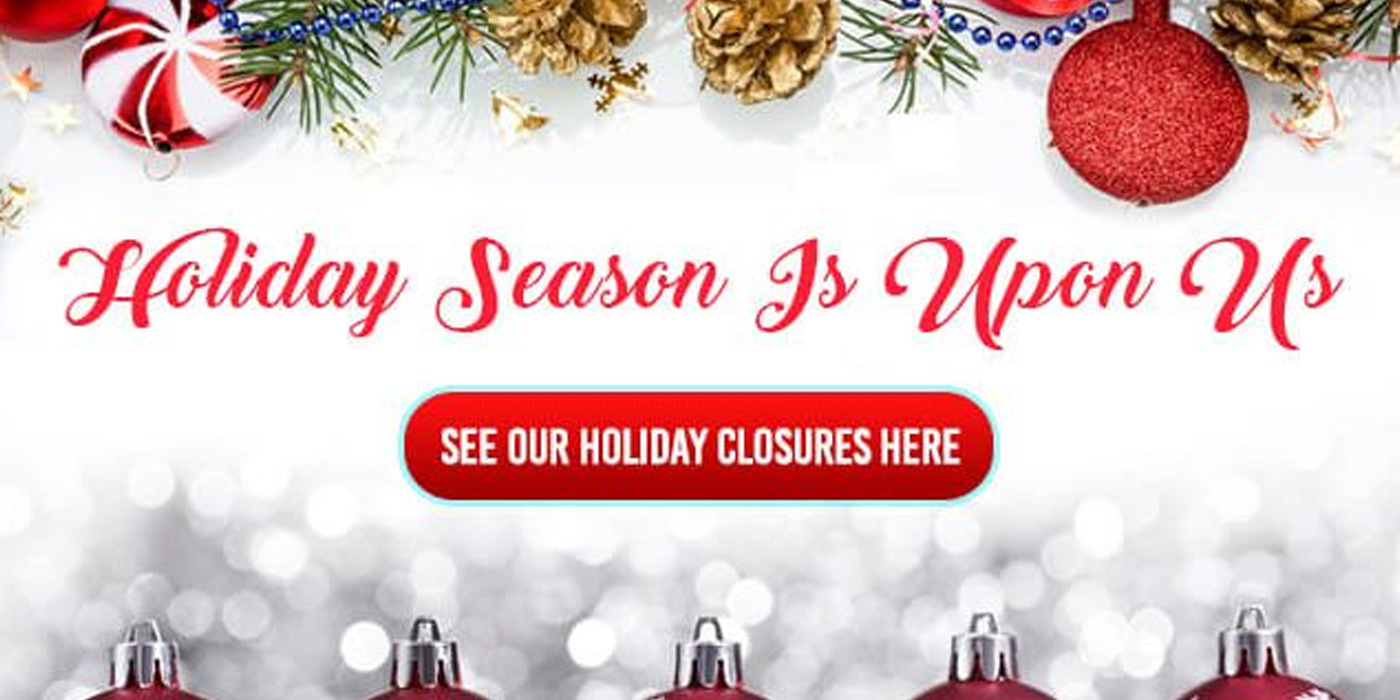 The Holiday Season is here and while this is an exciting time for family and friends, it also means that E&S Orthodontics will observe special holiday hours and select closures. Our holiday schedule is as follows:
November 21 (close at 2pm) – November 24: CLOSED
November 26: REOPEN
December 22-January 1: CLOSED
December 27 7am-5pm: Chandler office only Open
December 31st 7am-2pm: Chandler office only Open
January 2: REOPEN
During these closures, patients can still leave us messages via our office phone system. We'll respond promptly to any emergencies; however, all other issues will be addressed when we resume normal office hours.
If you have any questions, please don't hesitate to contact our front desk.
Happy Holidays!